Can you believe it? My
100th Follower Giveaway Extravaganza
is over! And not only is it over, but I got a whopping 77 more followers as a result! It's difficult to say whether all these new followers were always around or if they'll continue to be so now that the giveaway is up. But I sure hope so. I've made contact with so many incredible readers and joiners and lovely people, I just want to keep you all!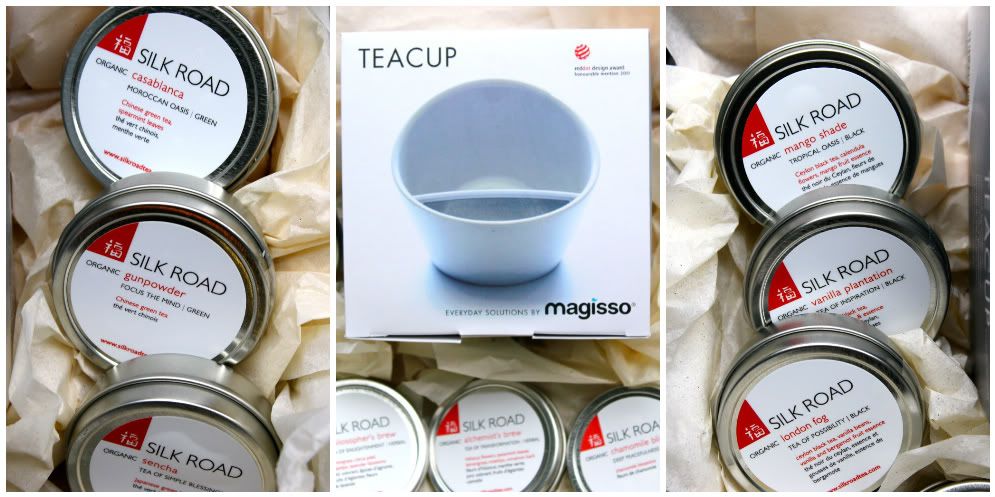 This was a magnificently fun giveaway. On top of meeting all you lovely people, I got to meander around
Silk Road
and buy more tea than I have ever allowed myself previously. Heck! I'm temped to just keep this prize! What I wouldn't give for my own little set of these teas, a wicked cool Scandinavian steeper mug, some home baked chocolate chip cookies, and a copy of my first "published" cookbook ever. And apparently all of you felt the same way!
That's right. Momma takes care of her readers.
Ew. Did I just call myself "momma"?
Let's just get on with this reveal business, shall we? Apparently I need to stop talking…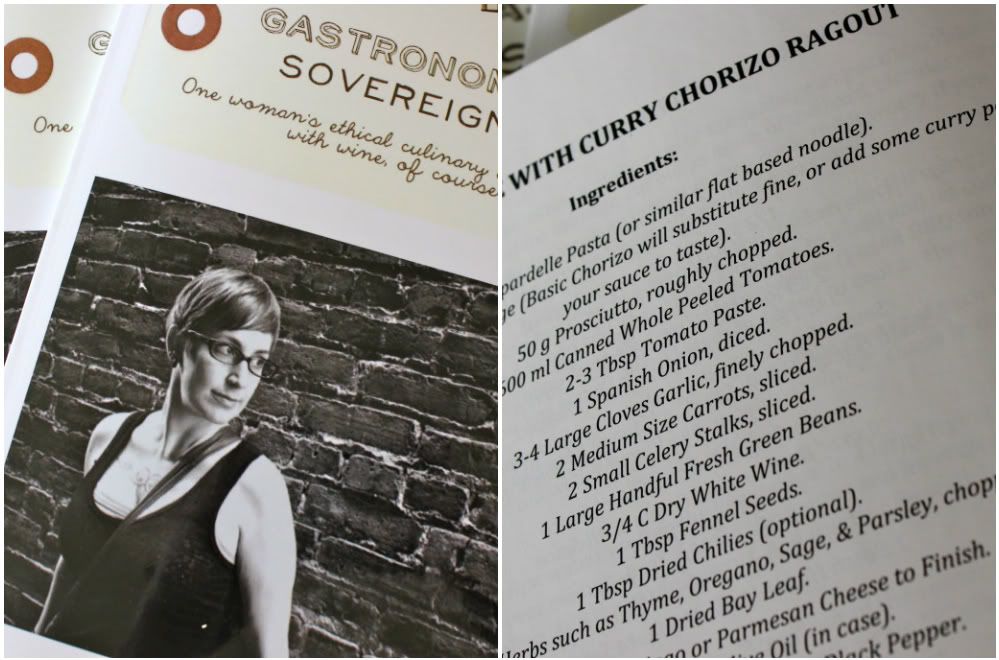 So, thank you very, very much to everyone who participated. I do hope you'll stick around and I'll hear from you from time to time. There will be more giveaways in the future…as soon as I can think of one. If you have any ideas for giveaways or would like to sponsor one, feel free to drop me a comment (with a way to contact you back) or email me at onewomansadventures [at] gmail [dot] com. It's much easier to do a giveaway from a craft or art blog than it is a food one. It's pretty tricky to ship something like Winter Panzanella Salad across the country! Keep reading for that recipe….
I'm still talking… The winner is:
Amanda
of
Congratulations Amanda! I'll be contacting you shortly to get your mailing information!
Again, to everyone thank you for taking the time to stop by my little blog and taking the time to enter & comment. We all know how much I love my comments!
Now, how about some Winter Panzanella salad? Honestly, if you didn't win the giveaway, you're gonna want some of this to make up for it!
I was reviewing some of my old recipes the other day and came across
Ensalada de Panzanella
. I thought, man, I love me some panzanella salad! But it's Winter time and a severe lack of fresh tomatoes, basil, and bell peppers haunts me. So I thought, how do I enjoy the deliciousness of Summer in the middle of Winter? I want bread salad! This… is what I came up with.
Winter Panzanella Salad
Ingredients
For the Salad:
1

Loaf Sourdough Bread

roughly torn into 1 bite pieces.

Large Handful of Pearl Onions

peeled.

I Head Garlic

peeled.

1

Winter Squash

peeled & chopped into 1" segments.

1-2

Roasted Red Peppers

julienned.

Approx 20 Brussel Sprouts

cleaned, well dried, & halved.

4

Medium Sized Golden Beets

cleaned & well dried.

2

Large Carrots

cleaned & sliced.

Couple Handfuls of Winter Salad Greens.

Grana Padano or Parmesan Cheese

shaved.

Some Fresh Goat's Cheese.

Handful of Fresh Sage

roughly torn.

Handful Toasted Pecans.

1

Tbsp

Capers

rinsed.

Extra Virgin Olive Oil.

Kosher Salt & Fresh Cracked Black Pepper.

Orange Slices for Garnish.

3-4

Red Snapper Fillets + 3/4 C Flour + 1 Tbsp Butter

optional.
Ingredients for Dressing:
1

C

Extra Virgin Olive Oil.

1/3

C

Red Wine or Balsamic Vinegar.

1

Garlic Clove

minced.

Juice of Half an Orange.

Kosher Salt & Fresh Cracked Black Pepper
Instructions
Pre-heat your oven to 400 degrees F.

In a roasting pan, throw in the onions, squash, garlic, brussel sprouts, carrots, and sage. Toss well with salt and pepper and a good glug of olive oil. Arrange as a single layer - try to make sure brussels are cut side down) and roast uncovered for 20 - 30 minutes or until just tender.

Remove from heat.

At the same time, toss the beets in a separate roasting dish with a bit of oil and salt & pepper, cover, and roast for approximately 30-40 minutes or until fork tender. Remove from the heat, allow to cool enough to touch and then peel. Chop into quarters and set aside with the rest of the veg.

To add extra flavour to the bread, you can grill it on your BBQ over medium-high heat to give it a smoky essence. If not, turn your broiler to high, arrange as a single layer on a baking sheet and toast slightly. Watch though - they'll burn quickly. Remove from heat & set aside.

If using fish, heat a non-stick pan over medium heat with a good glug of olive oil and the butter. Pat dry with paper towels, season well with salt and pepper, and dredge in the flour. Place in hot pan and cook for about 3-4 minutes per side or until fish flakes. Remove from heat.

Assemble!

Throw all the ingredients for the salad into a bowl save for the fish and orange slices.

Throw all the ingredients for the dressing into a mason jar. Put the lid on and shake baby shake!

Pour 1/3 of the dressing over the salad, toss well, and add more if necessary.

Serve on a giant platter or on individual plates, top with the fish and orange slices & serve.